The Gonzo Journals
December 5th, 2022
I remember it so vividly. I was just a handful of years old, but the obsession had already taken hold of me. There's nothing more haunting than a train horn on a cold, lonely night. I loved it.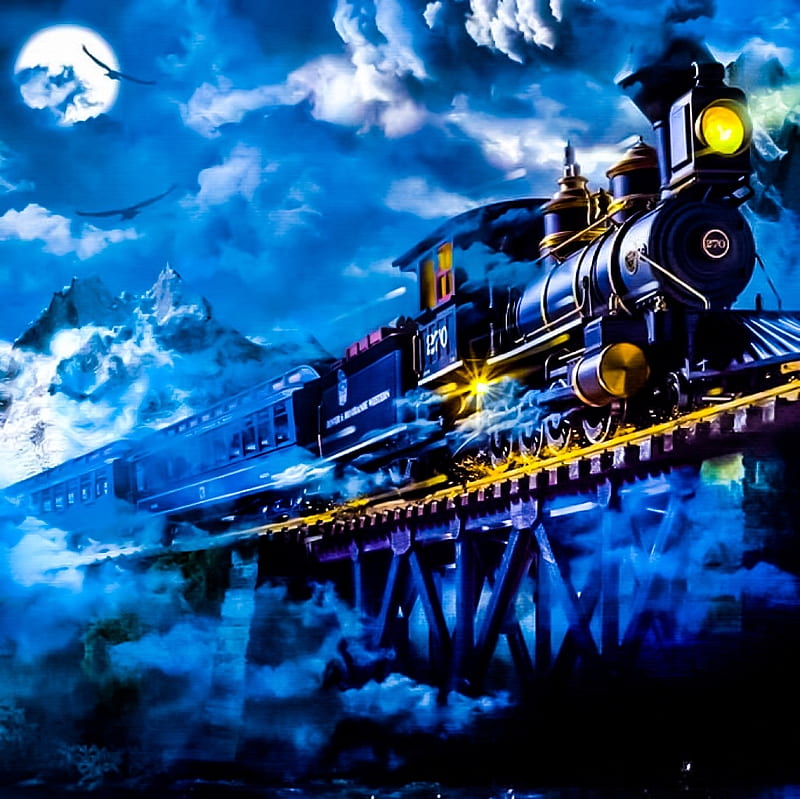 It didn't help much that my parents and grandparents fed my need to be surrounded by these things. Even though we lived a couple of miles away from the nearest railroad tracks, my grandfather would throw me in the car upon request to watch one of the daily freight liners go by. My father built me a living room size HO scale train set and accidentally ended up gashing his finger open while hammering a small nail or using the staple gun. I'm unsure, but I do remember it was the first time I ever saw blood with my own eyes. Now I'm a horror writer. It's the trivial things…
The one train I remember more than anything was the General Sam Houston of the Six Flags and Texas Railroad. There is a possibility this thing was my first love, but it would be a good back and forth argument for Carrie Fisher from 1977. It would be an interesting fight for sure!
The General Sam Houston was built in 1901 and used to haul sugar cane on a plantation in Louisiana. A narrow-gauge train, Sam was taken out of service shortly after World War II ended and trucks became more readily available. They stuck her in storage with her six brother and sisters and there she sat. Rotting away from nature's reclamation of all things man made. The locomotive was rescued thirteen years later by the most unlikely of heroes.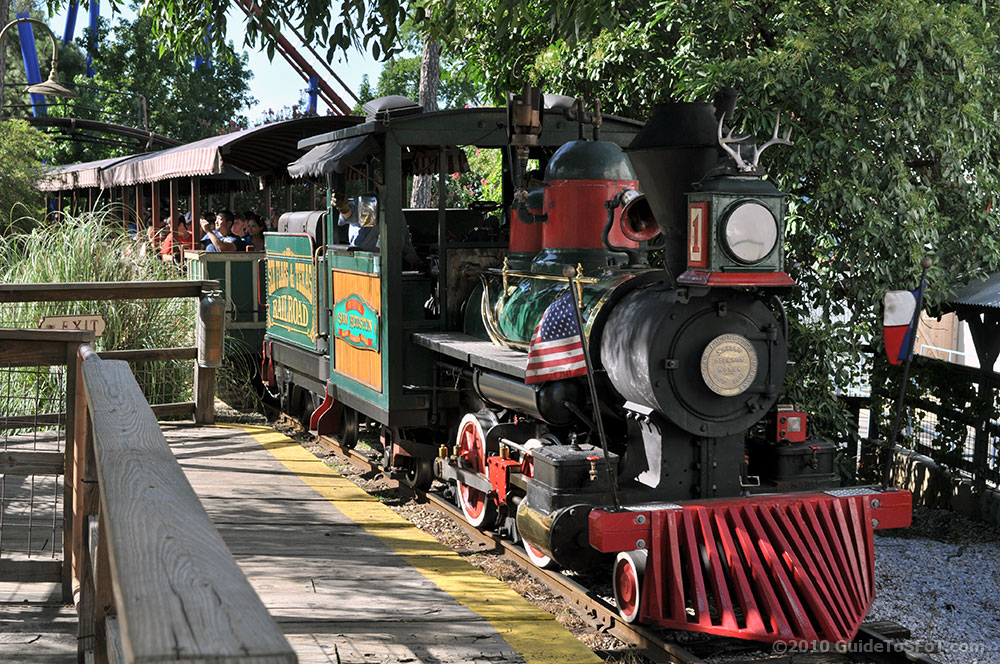 Being impressed with Disneyland, entrepreneur Angus G Wynne had this crazy idea to open a theme park in North Texas. The original Six Flags park, the man knew he wanted to have an authentic steam locomotive running circles around that place along with several other "Texas/Old West" themed attractions when it opened in 1961. The General was one of them along with one of its fellow track mates. I won't go into any detail about the other train because I never cared for it. Yes, it's a train, but nowhere near as beautiful as Sam.
My mother tells me stories of a young C. Derick Miller being dragged all over Six Flags from one end to the other just to see the train as it went by the crossings. Being too young to ride many of the thrill rides in the park, I would take this train repeatedly until it was time for the park to close. I dreamed of this locomotive. Hell, I remember drawing pictures of this train in elementary school. I even drove it in circles in my imagination while playing outside in the summertime.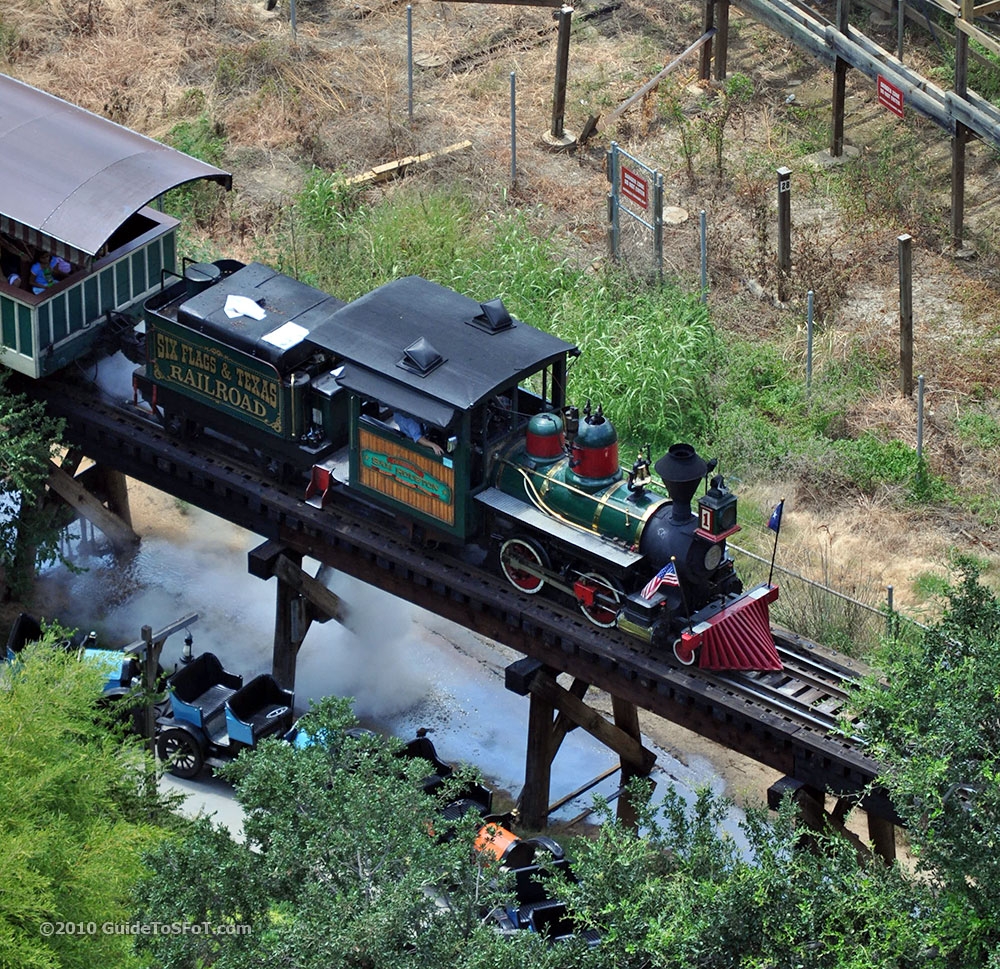 Then…life happened.
Childish dreams slip the mind and other things move to the forefront like survival, fatherhood, and careers.
I'm retired now from the fine art industry and a multi published dark fiction/horror/splatterpunk writer. I'm only 48 years old, but I was beginning to feel the icy grip of death moving ever closer to my throat. A few well-timed medical issues didn't help things much in my early forties, but I guess those are normal occurrences for anyone else my age. I can't help but feel like my number will be called at some point much sooner than a poor soul expects. Perhaps it's just my mind playing tricks on me. But perhaps, just perhaps, I can feel the presence of the harbinger of doom just around the corner. This is why I choose to live my life to the fullest or at least to the best of my financial abilities.
There's nothing quite like the fear of inevitable death to make the mind wander at midnight, projecting visions of days gone by onto fate's movie screen, otherwise known as the ceiling above our bed. We all long for childhood knowing what we know now but all the wishes in the world won't bring it back to us. All we can do is watch it grow farther and farther away with tear filled eyes and echoes of woe.
My movie showed me a long-forgotten train and a chance to squeeze one final drop of giddy kid stuff from my withering soul.
Guess what I do as a part time job now…
Don't give up on your dreams, no matter how negatively others portray their importance.
What does your ceiling movie show you?